Buying Through The Flatman Partnership
We know as a business we are as good as our last satisfied customer
We understand that negotiating the purchase of a new home can be exciting and daunting at the same time, and for most people it is outside of their normal area of expertise. With The Flatman Partnership you are in the safe hands of a company who are driven by family ethos rather than corporate targets.
All of us take the best decisions when we are calm, relaxed and have faith in our environment
The Flatmans are dedicated to giving you the confidence to deal with your new home purchase in a relaxed and confident way. No pressure, just a continual forum in which you can discuss any issues you may have that concern you and feel assured the advice you are being given is based on decades of experience and thousands of purchases.
Talk quietly and slowly, we will be listening
We are experienced enough to recognise that this is your transaction and everything about it is personal to you. Our efforts will always be dedicated to make our service bespoke and you special.
You take control while we take the strain
New Homes From The Flatman Partnership
Buying a New Home comes with a special degree of comfort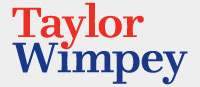 When you buy a new property, it not only comes with a guarantee from the housebuilder, but all the separately manufactured elements within the home also come with their own new guarantee. Sleep peacefully, you're well covered.
A sense of community
There is nothing like the sense of community created when a whole street moves into their new homes at the same time, shared experiences and excitement inevitably creates a warmer, safer, and friendlier living environment.
Lots to choose from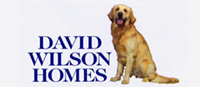 New Homes normally give rise to plenty of opportunity to choose and influence your living environment such as fittings, flooring and tiling, particularly if you buy early in the development when you will have a greater choice of plots and special "developer" deals as well as fittings, flooring and tiling.
And you're doing your bit for Green issues
The modern, environmentally friendly Planning System ensures that all new homes match technological advancements in terms of energy efficiency and impact on the environment.
Land Opportunities
For more details please visit our landowners page.
Advanced Search For Buying Properties