Conveyancing
Let's make it clear – the key to successful conveyancing is making the right choice of solicitor, not just the cheapest quote. We want you to "Stop and Think" to ensure you get the best company to do the job. Our knowledge of local firms means that we can give impartial advice on almost every conveyancing company in Reading, leaving you free to concentrate on selecting a firm which is right for you.
Choosing Your Solicitor
Conveyancing describes the legal side of moving house. It can also describe a whole world of misery if things go wrong during the legal process. That is why choosing your solicitor carefully is likely to be the most important decision you make once you've agreed terms for your sale or purchase. A good solicitor will -
Deal with the legal work quickly and efficiently
Identify and solve problems
Keep you fully and clearly informed
Do all of the above for a fair and reasonable price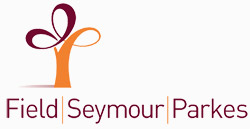 One of the firms we recommend is Field Seymour Parkes in Reading, and they have produced for us two excellent guides to the conveyancing process. The guides are packed with useful information and explain very clearly the legal process involved.

Buyer's Notes from Field Seymour Parkes

Seller's Notes from Field Seymour Parkes
What's It Going To Cost Me?
Field Seymour Parkes will also be very happy to give you an estimated fee for the conveyancing work. If you would like to request an estimate of all the costs and disbursements for your transaction, then you can use their simple Estimate of Costs Form.